Note: Batteries and power adapter are not included, and are sold separately. See recommended accessories.
This LED light is comparable to Mettle LED lights. The Yongnuo YN 300 Air is a soft LED on-camera Light Panel perfect for DSLR and cinematic video production. Adopting SMD LED bulbs, they provide a soft light and wide illuminating angle. Its Ultra Slim and Lightweight design makes this light extremely portable.
It is colour variable, allowing you to mix the white (5500K) and warm (3200K) bulbs, including a Fine Adjustment function to find your perfect colour temperature. The YN300 Air is great for that extra punch of light, fill light or subtle lighting you may need while filming Events, Weddings, Interviews and Movie productions.
Features
Ultra Thin, Lightweight Design
Diffused Screen
Continuous Level adjustment of 5500K and 3200K separately
Custom colour mixing, Fine Level Adjustment function
LED display
Battery Powered and A/C Powered (optional)
Battery Level Display
Tilting Hot-Shoe Mount
Recommended accessories
Specifications
Source: 96 LED beads
Color Temp: 3200K - 5500K
Output Power: 18W
Lumen: 2000LM
Average service life: 50000 Hours
Luminance angle: 110°
Color Rendering Index: >95%
Weight: 500g
Dimensions: 180 x 150 x 30mm
Kit Includes
1 x YN300AIR LED Panel
1 x Hot-Shoe mount adaptor
1 x Hot-Shoe foot Stand
1 x Handle
1 x Carry Pouch
All purchases are subject to our Terms & Conditions.
Images and script subject to copyright Photoshack 2017.
Standard Bundles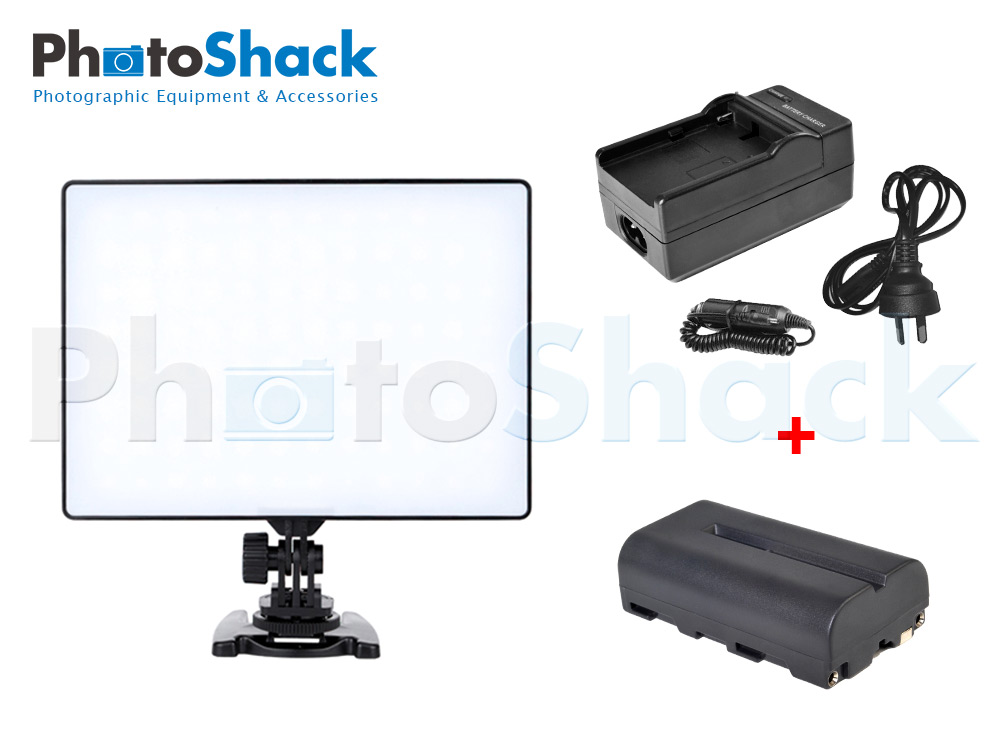 DSLR /Video LED light pad Variable Colour YN300AIR w/ Battery & Charger Set
$140.95
Features
Comes with battery & charger
Ultra Thin, Lightweight Design
Diffused Screen
Continuous Level adjustment of 5500K and 3200K separately
View Details
Yongnuo DSLR /Video LED light pad Variable Colour YN300AIR
$87.95
Website price only
Main Features
Ultra Thin, Lightweight Design
Diffused Screen
Continuous Level adjustment of 5500K and 3200K separately
Custom color mixing, Fine Level Adjustment function
LED display